About jenn suz hoy
Owned, operated and caffeinated by Jenn Soloway, jenn suz hoy was, once upon a time, my actual name. It has found a second life as an awesome way to carry on the strange and wonderful Scottish surname of my fellow clans(wo)men.
Founded in 2006, jenn suz hoy has been bringing small- to mid-size business to life online for over 10 years.
jenn suz hoy was originally founded as a general freelance design business after meeting my first client while standing in line inside a Kinko's (FedEx Office) print shop. Emboldened by this modest success, I left my full-time position at an SEO firm and registered jenn suz hoy for business.
Past work includes everything from branding and print design to minor website updates and fully custom websites. During the course of operation, I have found my specialty lies in WordPress development and have honed my design and development skills to fill that niche. My designs are supported by a strong understanding and background in branding and a degree in fine arts (BFA) from Endicott College.
I have also had the pleasure of collaborating without outstanding design, branding and web agencies throughout the greater Raleigh, NC region.
My expertise and design sensibilities have assisted these agencies with their own local and national clientele: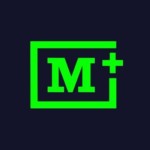 In addition, I have worked directly with small- to mid-size businesses and professionals in the following industries:
Healthcare
Interior Design
Entertainment
Media and Production
Education & Research
About Jenn Soloway
Living and working in North Carolina's Triangle region, I carry 10+ years of professional experience in web design, development, graphic design and project management. During this time, I have worked with amazing local agencies—large and small—as both in-house professional and independent contractor. My experience includes work with clients such as Duke University, Cisco, Blue Cross and Blue Shield of North Carolina and Bandwidth, in addition to start-up organizations and independent professionals.
When not setting local businesses up for online success, I can be found running (either training for a race or after my kids) out in the gorgeous Southern weather. If it's too cold to do that, I'm inside knitting sweaters and devouring novels.